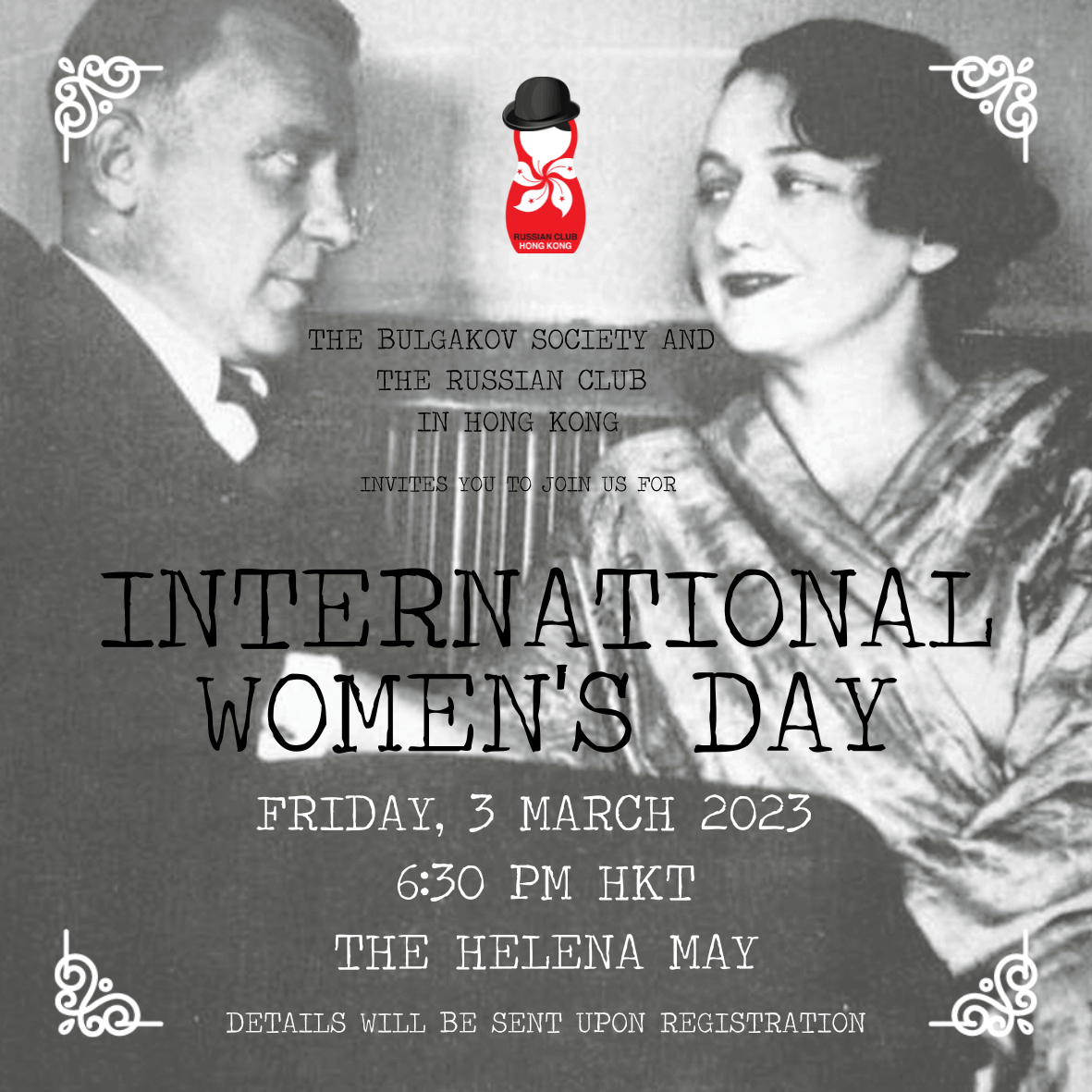 Click here to RSVP or email us at rsvp@bulgakovsociety.com by Friday, 17 February 2023
The Dinner will be devoted to International Women's Day, and in particular to the beloved women of Bulgakov. We will get to know more about love stories in the life of the great writer, and also will check your knowledge of International Women's Day traditions during a quiz.
Important to note that the venue for our dinner was chosen not by chance. The Helena May Building was a place, where Lady Helena May, the wife of the 15th Governor of Hong Kong, started a club, which provided accommodation for single women coming to live and work in Hong Kong and a place for women of the Hong Kong community to socialise. And that is what we are going to do during our dinner – socialize and enjoy communication!
Let`s celebrate spring together!
Date: Friday, 3 March 2023
Time: 6:30 pm
Venue: The Helena May, 35 Garden Road, Central, Hong Kong
Price: HK$650 per guest (Numbers are limited)
Terms & Conditions
Reservation and payment must be made by 5 pm HKT on 17 February 2023. Booking is confirmed only upon receiving payment confirmation.
No shows will be charged.
The event will be cancelled if a Black Rain Storm warning is in force.
For further information please email rsvp@bulgakovsociety.com